Product Owner Connectivity Platform
---
Development of Smart Connected-Products
(Ref.Nr.:1205)
KTM Innovation GmbH
Munderfing
Vollzeit
ab sofort
DevOps

10%
*Als Global Player mit österreichischen Wurzeln leben wir Vielfalt. Egal welches Geschlecht du hast. Egal woher du kommst. Egal welche Hautfarbe du hast. Egal welcher Kultur du angehörst. Bei uns zählst einfach DU!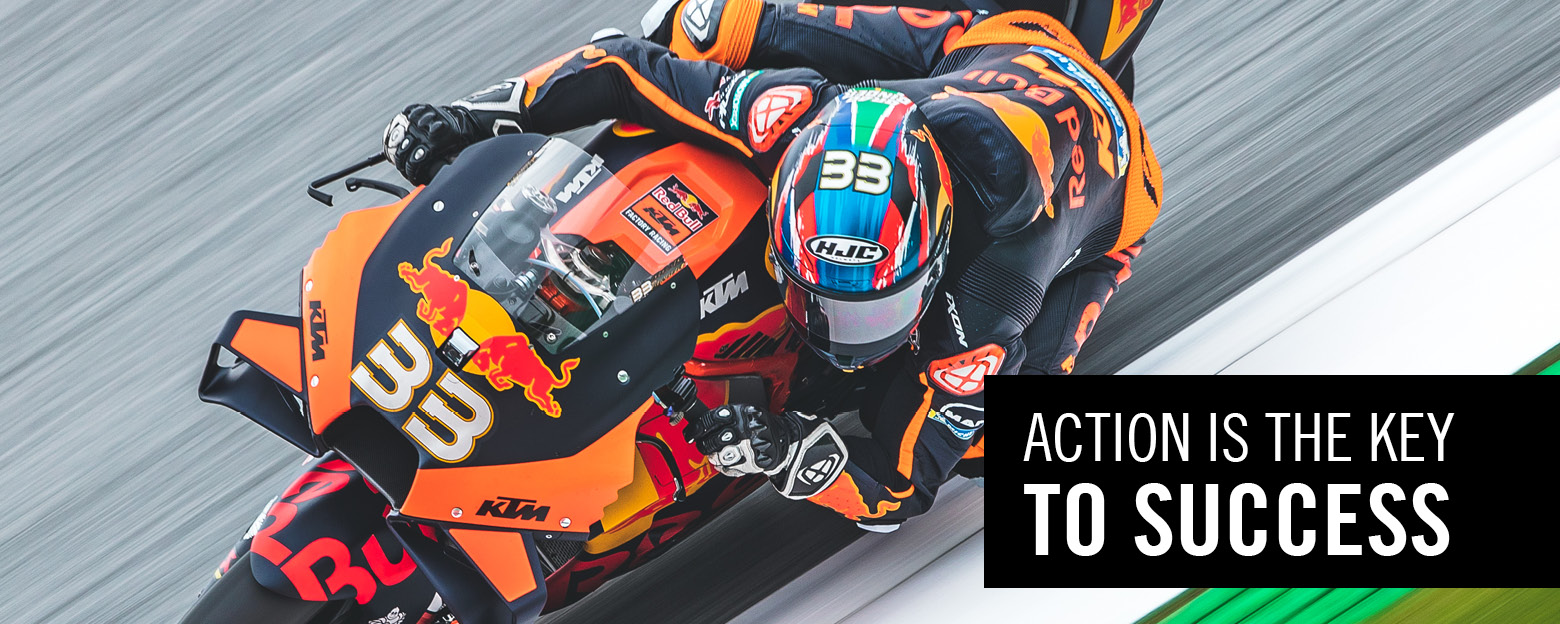 The opportunities are endless when you are fearless
Angetrieben von der Leidenschaft der über 4000 Mitarbeiter ist KTM der größte europäische Motorrad-Hersteller mit einem Umsatz von über 1,5 Milliarden Euro. Dafür setzen wir konsequent auf eine langfristige Strategie, die auf vier Säulen baut: Marke, Globalisierung, Innovation und Mitarbeiter. Wir suchen deshalb neue Kollegen die mitarbeiten, mitdenken, mitleben. Mit oder ohne Berufserfahrung. Mit oder ohne Studium. Mit einem oder zwei X-Chromosomen am Anfang. Denn egal wer du bist, am Ende zählt bei uns nur, was du drauf hast!
In this job you set the foundation for our smart connected products by owning our model-wide connectivity platform, from a product point of view. You have profound technical experience and an eye for technological evolutions in this field, combined with business acumen and a leadership personality? - then you're likely to be the right person.
Diese Aufgaben erwarten dich bei uns
refine, align, and maintain the roadmap for an end-to-end connectivity platform to serve the various smart connected features across all models
define requirements and capabilities from the immediate product development pipeline, and also beyond, to address current and future risks and opportunities
draft and assess solution variants, different approaches, and related business cases
assume responsibility for the entire lifecycle of the connectivity components from the perspective of the model-wide solution architecture which they constitute
carry out industry and industry-agnostic research and benchmarks to bring in best-practices and lessons learned
closely collaborate with internal departments, companies within the Pierer Mobility Group, and external partners to achieve the above
Womit du uns begeistern kannst
Bachelor's or Master degree in engineering or computer science from a college/university
related extensive experience in the automotive industry or in the area of mobility
communicative and assertive team player with initiative and team spirit
highly analytical mind combined with an independent and precise way of working
fluent written and spoken in English (German and/or other languages advantageous)
excellent presentation skills and MS-Office skills
at least 8 years of experience in the area of internet of things as technically oriented product owner, architect, or a in a similar role
Worauf du dich freuen kannst
Benefits
Flexible Arbeitszeiten
Berufliche Weiter-
entwicklung
Kinder-
betreuung
KTM s MasterCard Gold
Mitarbeiter-Events
Geschenke für Mitarbeiter
Sonderkondi-
tionen für Mitarbeiter
Verpflegung
Zukunfts-
vorsorge
Mehr Informationen
Dein Kontakt
Für Rückfragen steht dir Eva Reithofer unter +43 (0) 664 166 36 06 gerne zur Verfügung.
Check the map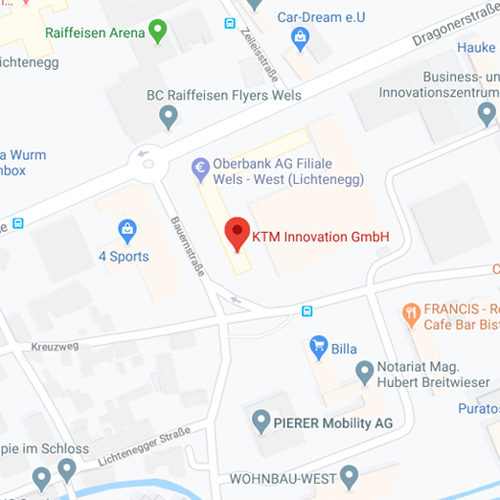 Zur Karte &raquo
Bewerbungsprozess
Zweistufig mit persönlichen Gesprächen (Fachbereich und HR) - gerne bieten wir entsprechend der Entfernung im ersten Schritt auch virtuelle Interviews an.
---
Du bist an der Mitarbeit in einem dynamischen und motivierten Team interessiert? Dann freuen wir uns auf deine aussagekräftige Onlinebewerbung (Lebenslauf, Motivationsschreiben sowie relevante Zeugnisse)!