Sommerjob 2022
---
in unserer Produktion
(Ref.Nr.:1542)
KTM AG
Mattighofen
Vollzeit
Juli/August/September
Motorradmontage
*Als Global Player mit österreichischen Wurzeln leben wir Vielfalt. Egal welches Geschlecht du hast. Egal woher du kommst. Egal welche Hautfarbe du hast. Egal welcher Kultur du angehörst. Bei uns zählst einfach DU!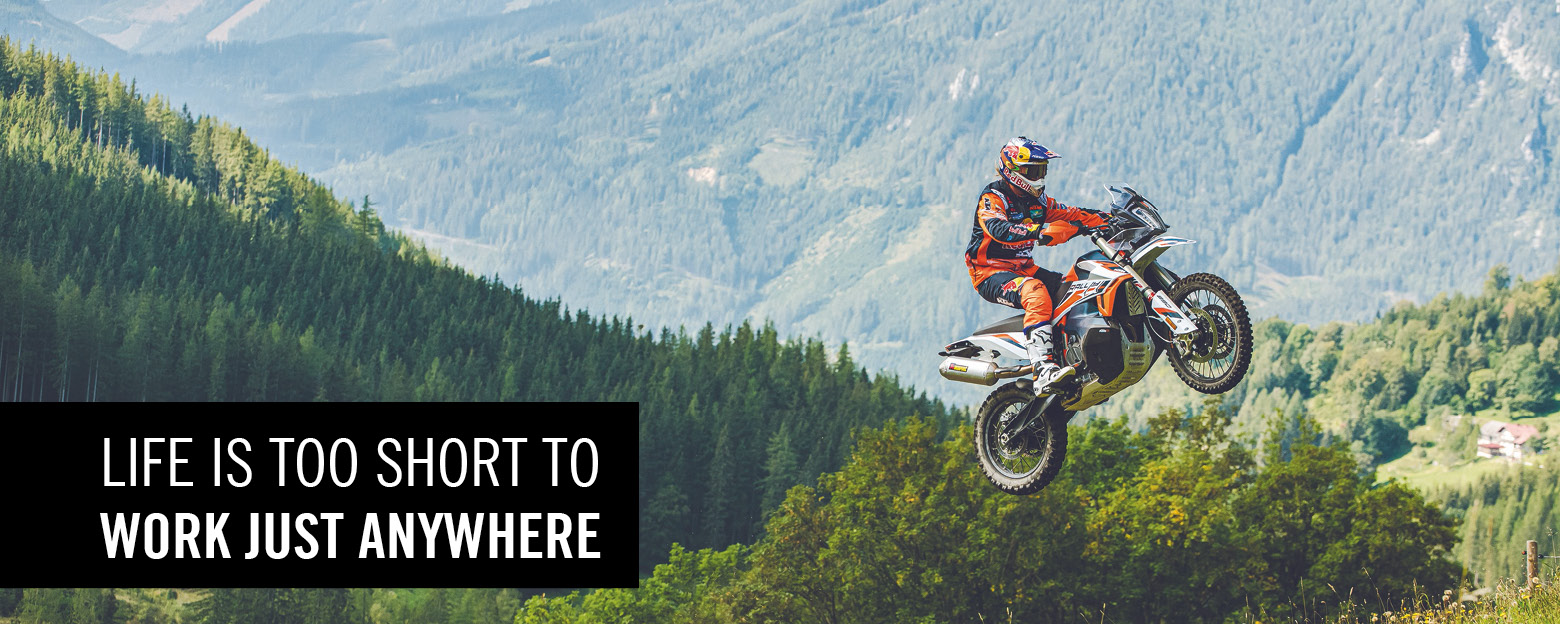 The opportunities are endless when you are fearless
Angetrieben von der Leidenschaft der über 5000 Mitarbeiter ist KTM der größte europäische Motorrad-Hersteller mit einem Umsatz von über 1,8 Milliarden Euro. Dafür setzen wir konsequent auf eine langfristige Strategie, die auf vier Säulen baut: Marke, Globalisierung, Innovation und Mitarbeiter. Wir suchen deshalb neue Kollegen die mitarbeiten, mitdenken, mitleben. Mit oder ohne Berufserfahrung. Mit oder ohne Studium. Mit einem oder zwei X-Chromosomen am Anfang. Denn egal wer du bist, am Ende zählt bei uns nur, was du drauf hast!
Du bist motiviert, hast Adrenalin im Blut und möchtest bei einem Sommerjob deine Geldbörse aufbessern? Als Ferialpraktikant* kannst du in der Produktion bei KTM durchstarten und trotzdem deine Ferien genießen. Du wirst Teil unseres Produktionsteams und unterstützt bei dem Bau unserer Motorräder. Wenn du verlässlich und ein absoluter Teamplayer bist, dann bist du bei uns richtig!
Diese Aufgaben erwarten dich bei uns
einfache Tätigkeiten im Produtkionsbereich die jeder gut schaffen kann
Teamarbeit mit anderen Ferialpraktikanten* und erfahrenen Mitarbeitern*
Womit du uns begeistern kannst
abgeschlossene 9. Schulstufe und vollendetes 16. Lebensjahr
verlässliche, teamfähige Persönlichkeit mit Hands-On Mentalität
wenn du sowohl Frühaufsteher als auch eine Nachteule bist (2-Schichtbetrieb von 06:00 – 14:00 Uhr oder 14:30 – 22:00 Uhr, wöchentlich im Wechsel)
vollständig hochgeladene Bewerbungsunterlagen mit Lebenslauf, Zeugnisse und Wunschzeitraum
Worauf du dich freuen kannst
eine ausführliche Einschulung
ein monatliches Bruttogehalt von € 1.325,30 (Vollzeit) plus Schichtzulagen
Zuschuss für öffentlichen Verkehr
die Chance, Einblicke in Europas erfolgreichsten Motorradhersteller zu gewinnen
eine einzigartige Unternehmenskultur geprägt von Kollegialität und Teamspirit
Benefits
Gesundheit und Fitness
Mitarbeiter-Events
Willkommen an Bord
Verpflegung
Wohnungen
Mehr Informationen
Check the map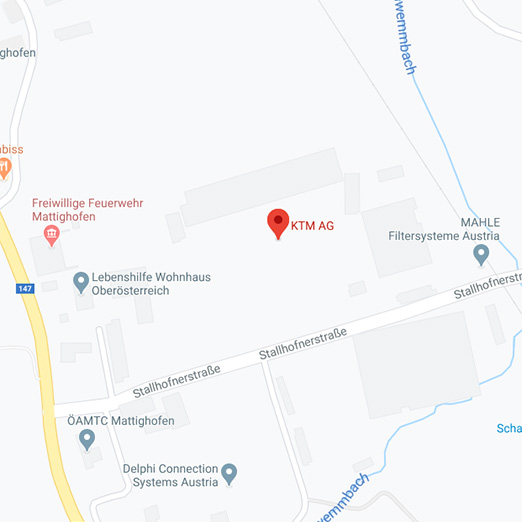 Zur Karte &raquo
Du bist an der Mitarbeit in einem dynamischen und motivierten Team interessiert? Dann freuen wir uns auf deine aussagekräftige Onlinebewerbung (Lebenslauf, Motivationsschreiben sowie relevante Zeugnisse)!