Automotive Solution Architect*
---
in an exciting interface function
(Ref.Nr.:2055)
PIERER Innovation GmbH
Mattighofen, Munderfing, Wels, Linz, Salzburg
full time
asap
DevOps

25%
*As a global player rooted in Austria, we thrive on diversity. No matter what gender you may be, where you come from or the color of your skin - here, you are YOU, and that's what matters to us.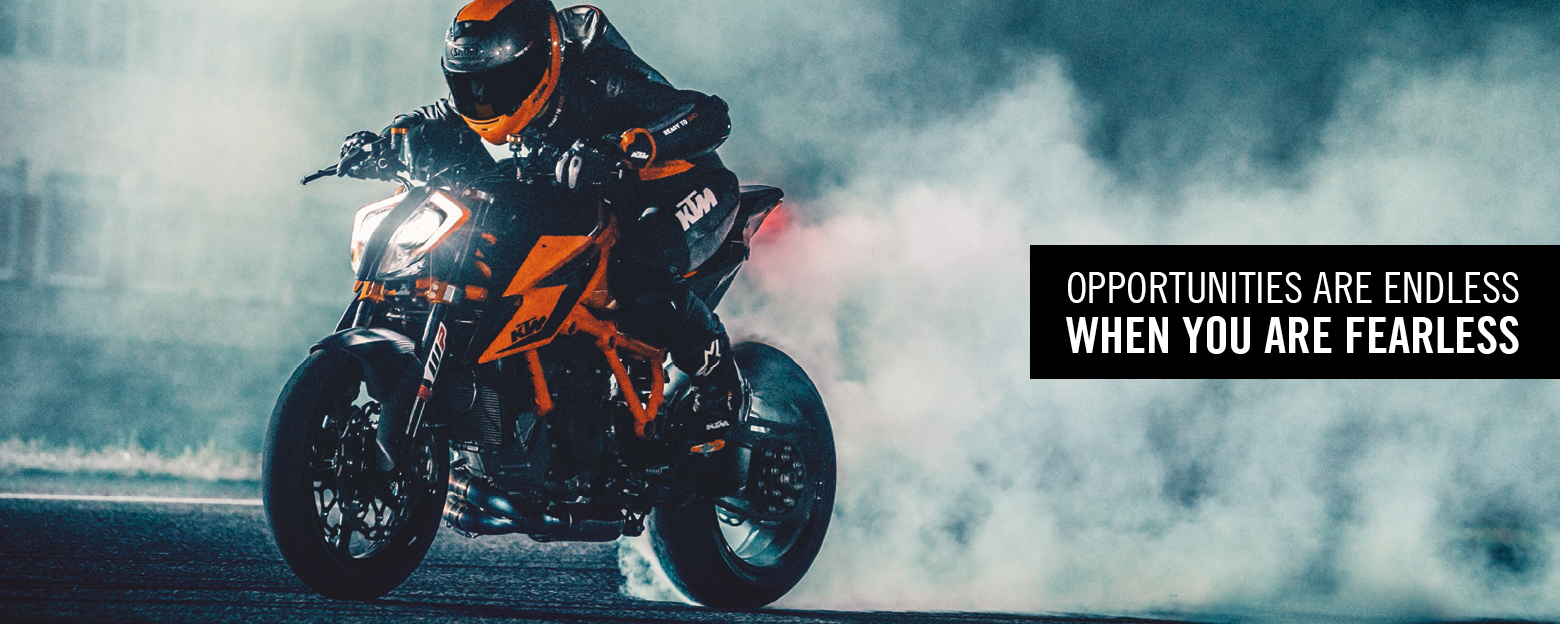 The opportunities are endless when you are fearless
PIERER Innovation GmbH was founded as the first port of call for digital transformation and innovation for Pierer Mobility AG [formerly KTM Industries Group]. This unit ensures that the group is up to speed digitally. Become part of our company and promote far-sighted technological innovations in the group.
Would you like to actively shape the future of mobility? We have big plans, and we are looking for a visionary Automotive Solution Architect who will play a key role in the digital transformation of our motorcycles. In this exciting, newly created position, you will be the driver of our innovations and will be significantly involved in the Car Connectivity Consortium (CCC). As the link between our company and the consortium, you will play a crucial role in carefully aligning our requirements, presenting them within the consortium, and driving them forward together. Your passion and expertise in designing and developing technical solutions and architectures for vehicles and their related systems make you an indispensable subject matter expert in our team. You are the creative mind that turns innovative ideas into reality, leading our vehicles into the digital future. If you are looking for a meaningful task where you can shape the future of mobility and work in an inspiring environment, we look forward to getting to know you. Apply today and become part of our visionary team!
THE TASKS AWAITING YOU
Lead Standards Development: Drive the development of technical standards for powered two-wheelers, ensuring interoperability, safety, and compliance with industry regulations.
Consortium Engagement: Represent the Pierer Innovation in various industry consortia, engaging with stakeholders to influence and shape the direction of automotive standards.
Contributing to CCC Standard for Powered Two Wheelers: Actively participate in efforts to bring the CCC (Car Connectivity Consortium) standards to powered two-wheelers, playing a crucial role in expanding interoperability within the automotive sector.
Collaboration and Communication: Work closely with cross-functional teams, internal and external stakeholders, and consortium members to ensure alignment on technical requirements and standards.
Technical Expertise: Provide subject matter expertise in automotive systems architecture, ensuring solutions are robust, scalable, and aligned with industry best practices.
Research and Innovation: Stay up-to-date with the latest trends, technologies, and advancements in the automotive industry to drive innovation and maintain a competitive edge.
Documentation and Reporting: Create detailed technical documentation, reports, and presentations to effectively communicate architectural decisions and recommendations.
HOW YOU CAN INSPIRE US
technical education (HTL, Uni or FH) in the field of computer science, software engineering or similar
multiple years of experience in automotive systems architecture, with a focus on specifications and standards development.
in-depth understanding of automotive electronic control units (ECUs), vehicle networks (CAN, LIN, FlexRay), and embedded systems
strong knowledge of relevant standards organisations and regulatory bodies in the automotive sector, including ISO 26262 (Functional Safety), AUTOSAR (Automotive Open System Architecture), and ASIL (Automotive Safety Integrity Levels)
familiarity with Bluetooth, Wi-Fi, NFC, and Android Automotive and their integration into automotive systems is an advantage
experience in developing solutions that leverage Bluetooth, Wi-Fi, NFC, and UWB for seamless connectivity and interaction between automotive systems and devices.
a proven track record of actively participating in and influencing technical standards within automotive industry consortia while not a strict requirement, would be considered a strong asset
excellent communication, presentation, and interpersonal skills, with the ability to articulate complex technical concepts to both technical and non-technical stakeholders.
ability to work independently and as part of a collaborative team
WHAT YOU CAN LOOK FORWARD TO
the opportunity to help shape the future of Europe's most successful motorcycle manufacturer
flexitime model with the possibility of using up to 3 Fridays per month as time-off in lieu
the possibility to work partly from home office
attractive social benefits, flexible working hours, and interesting training and development opportunities, as well as a unique corporate culture characterized by collegiality and team spirit
an attractive and performance-related salary based on qualifications and professional experience from € 58.000,00 gross per year (extra payment possible).
Benefits
Flexible working hours
Depending on your area of responsibility, location and department, we offer you various working time models to suit your private and professional situation.
Professional
development
You'll have access to continuing education and training opportunities through our state-of-the-art Learning Management System. From seminars to in-house training, we'll get you ready for the front row.
KTM MasterCard Gold
Free Mastercard Gold in KTM Style. Travel insurance coverage for the whole family included.
Employee events
Work hard, play hard. At the end of the year or summer party, our successes are duly celebrated together.
Special rates
for employees
Special conditions for our employees when purchasing our products - from clothing to riding gear to motorcycles - are a matter of course for us.
Meals
Healthy refueling! Free fruit every day, a well-balanced canteen menu and snack stations for in-between meals willhelp you get the energy you need.
Pension
scheme
Each year, the company voluntarily pays additional life insurance for its employees.
Speculative job application
Please click on the job profile you are interested in:

We use to offer an optimal website experience. These include cookies that are necessary for the operation of the site. You can decide for yourself whether you want to set cookies for marketing, statistical or personalization purposes.
Cookie consent
Functional cookies
CSRF (Cross Site Request Forgery) Protection Cookie
This cookie is necessary for security reasons to prevent CSRF.
Authentication session cookie
When creating an applicant profile during a first application or when a user logs in with his or her profile an authentication session cookie is set to enable navigation and save entered data. This cookie is saved until the applicant logs out or closes the browser.
Culture
The cookie is used to save the language the portal is displayed in. The cookie is saved for a month.
Statistical cookies
Referrer
When the visitor gets to the website from a different page (e.g. a job platform where apply link / button is used for a specific job from which the applicant is redirected to the job portal) the information where the job ad was posted is saved. However, the visitor can change the referrer in the course of the application. The information is saved in the applicant's profile if a the applicant finishes an application via the applicant portal. The cookie is saved for 2 weeks.