Marketing Cloud Consultant*
---
in einem innovativen Unternehmensumfeld
(Ref.Nr.:2306)
PIERER Innovation GmbH
Mattighofen, Munderfing, Wels, Linz, Salzburg
Vollzeit
ab sofort
Smart Commerce

10%
*Als Global Player mit österreichischen Wurzeln leben wir Vielfalt. Egal welches Geschlecht du hast. Egal woher du kommst. Egal welche Hautfarbe du hast. Egal welcher Kultur du angehörst. Bei uns zählst einfach DU!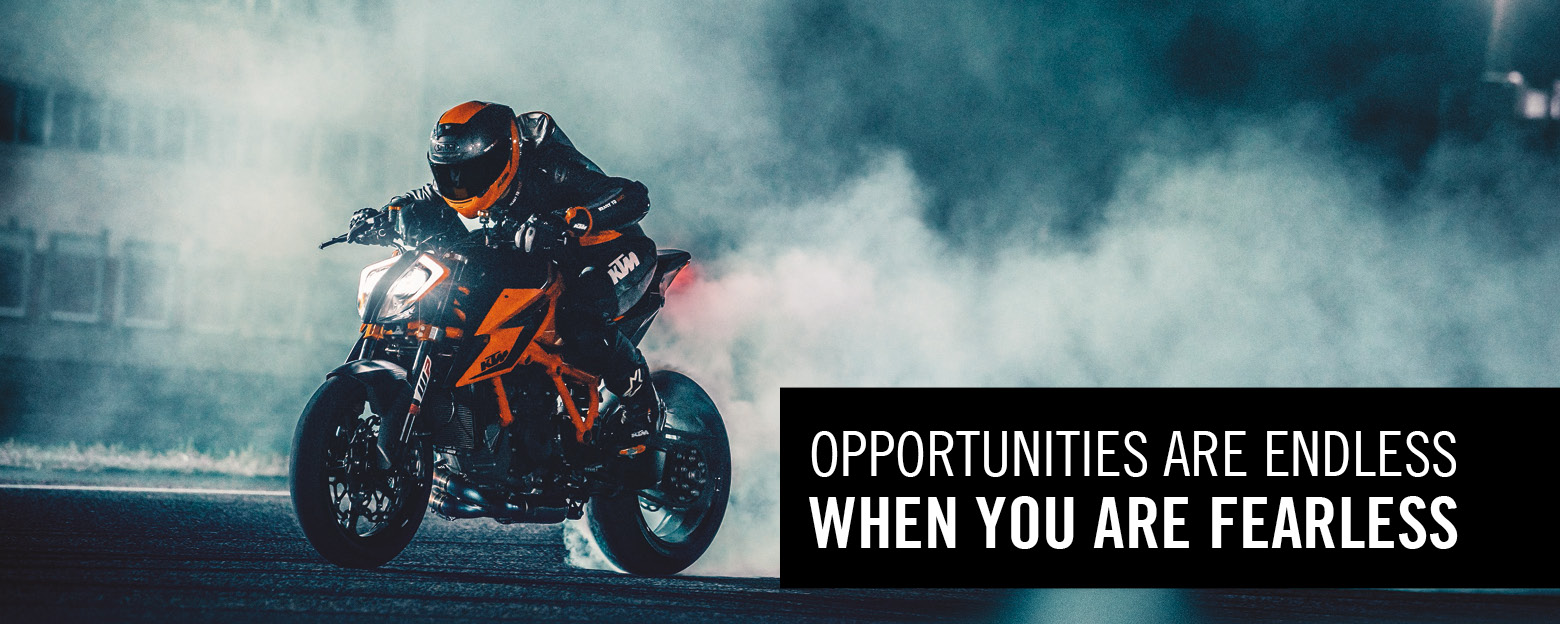 The opportunities are endless when you are fearless
Die PIERER Innovation GmbH wurde als erste Anlaufstelle für digitale Transformation und Innovation der Pierer Mobility AG [früher KTM Industries Gruppe] gegründet. An dieser Stelle wird gewährleistet, dass sich die Gruppe digital am Puls der Zeit befindet. Werde Teil unseres Unternehmens und treibe mit Weitblick die technologische Innovation im Konzern voran.
Du bist Berufseinsteiger oder du hast bereits erste Berufserfahrung im IT-Umfeld sammeln können? Zudem hast du eine Passion für Marketingprozesse, besitzt einen analytischen Geist, kannst Zusammenhänge leicht erkennen, bist Teamplayer und gibst gerne Gas – am Motorrad/Fahrrad und im Job? Dann bist du bei uns genau richtig!
Diese Aufgaben erwarten dich bei uns
Weiterentwicklung der Marketing-Automation Lösungen im Pierer Mobility AG Konzern – von einfachen Stammdaten bis hin zu AI-Lösungen
Integration verschiedener Systeme in die Marketing Cloud (User Identification, Umfragetools, KTM-Individualsoftware, IoT am Motorrad)
Unterstützung des Brand-Marketing bei der Zielgruppenanalyse und Durchführung von Kampagnen
Analyse und Problemlösung in Zusammenarbeit mit Brand-Marketing und Product-Ownern
Zusammenarbeit mit unserem Marketing Cloud Senior Consultant und externen Beratern
Womit du uns begeistern kannst
abgeschlossene IT-Ausbildung (Uni/FH) oder
ohne typische IT-Ausbildung dafür mit fundierter IT-Erfahrung
Interesse an Marketingprozessen und Marketingtechnologie
Erfahrung mit Marketing Automation Produkten (CRM, Marketing Cloud, Email Marketing Systeme, etc…) von Vorteil
strukturiertes Arbeiten, Freude und Interesse in verschiedenen und abwechslungsreichen Projekten mitzuarbeiten
Programmierkenntnisse von Vorteil, jedoch nicht ausschlaggebend
sehr gute Deutsch-Kenntnisse, English Grundkenntnisse
geringfügige Reisebereitschaft (zu Konzerntöchtern und dem Headquarter)
Worauf du dich freuen kannst
ein spannendes Aufgabengebiet, in einem jungen, dynamischen Team
hoher Teamspirit und ein hochprofessionelles Arbeitsumfeld mit Top-Experten als Kollegen
die Option, flexibel an einem unserer Standorte in Munderfing, Wels, Linz oder Anif zu arbeiten (regelmäßige Meetings und Einarbeitung in Wels)
ein attraktives und leistungsbezogenes Gehalt, das sich an der Qualifikation und der Berufserfahrung orientiert. Dieses kann deutlich über dem Kollektivvertrag liegen (KV-Minimum auf Basis einer Vollzeitbeschäftigung ist lt. IT-KV § 15/III(1)-ST1 Regelstufe 44.660,- brutto pro Jahr)
Benefits
Flexible Arbeitszeiten
Berufliche Weiter-
entwicklung
KTM s MasterCard Gold
Mitarbeiter-Events
Sonderkondi-
tionen für Mitarbeiter
Verpflegung
Zukunfts-
vorsorge
Mehr Informationen
Dein Kontakt
Für Rückfragen steht dir Eva Reithofer unter +43 (0) 664 166 36 06 gerne zur Verfügung.
Check the map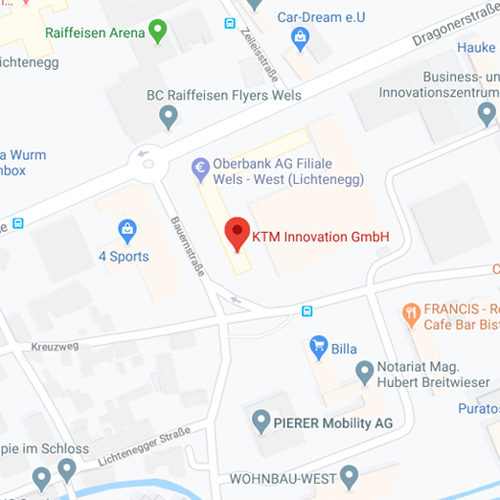 Zur Karte &raquo
Du bist an der Mitarbeit in einem dynamischen und motivierten Team interessiert? Dann freuen wir uns auf deine aussagekräftige Onlinebewerbung (Lebenslauf, Motivationsschreiben sowie relevante Zeugnisse)!