Initiativstelle im Bereich KTM TECHNOLOGIES
---
(Ref.Nr.:240)
KTM Technologies GmbH
KTM weit
*Als Global Player mit österreichischen Wurzeln leben wir Vielfalt. Egal welches Geschlecht du hast. Egal woher du kommst. Egal welche Hautfarbe du hast. Egal welcher Kultur du angehörst. Bei uns zählst einfach DU!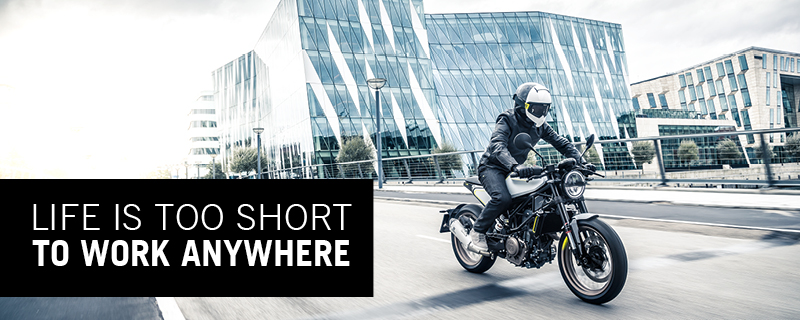 The opportunities are endless when you are fearless
Angetrieben von der Leidenschaft der über 6000 Mitarbeiter ist KTM AG der größte europäische Motorrad-Hersteller mit einem Umsatz von über 2 Milliarden Euro. Dafür setzen wir konsequent auf eine langfristige Strategie, die auf vier Säulen baut: Marke, Globalisierung, Innovation und Mitarbeiter. Wir suchen deshalb neue Kollegen die mitarbeiten, mitdenken, mitleben. Mit oder ohne Berufserfahrung. Mit oder ohne Studium. Mit einem oder zwei X-Chromosomen am Anfang. Denn egal wer du bist, am Ende zählt bei uns nur, was du drauf hast!
Diese Aufgaben erwarten dich bei uns
Womit du uns begeistern kannst
Worauf du dich freuen kannst
Mehr Informationen
Dein Kontakt
Check the map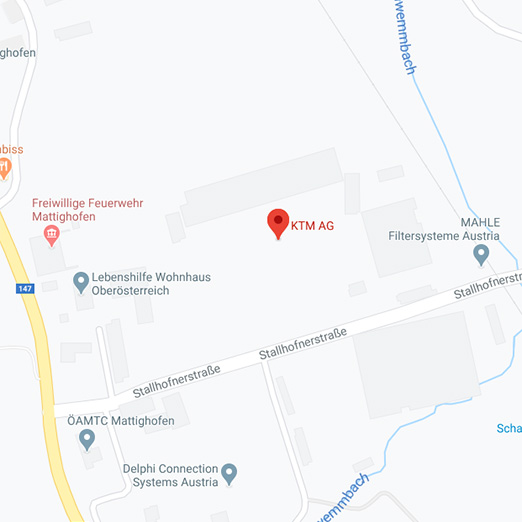 Zur Karte &raquo
Du bist an der Mitarbeit in einem dynamischen und motivierten Team interessiert? Dann freuen wir uns auf deine aussagekräftige Onlinebewerbung (Lebenslauf, Motivationsschreiben sowie relevante Zeugnisse)!